The Vintage Occasion is a small team dedicated to providing you with a beautiful, vintage solution for your event.  We work with professionalism, friendliness and courtesy and can tailor our range to suit your needs.  We have worked hard (oh…and thoroughly enjoyed it) to compile a fantastic collection of vintage items that we are proud to hire out to make your occasion special.
Our items are vintage and were made in a bygone era and so are often delicate.  They are also old (vintage!) which means that features like gilding, pattern and silver plating are often slightly worn but we believe this is part of their charm. We will never knowingly provide items with faults such as cracks or chips.
We hope you enjoy browsing the website and that you enjoy our china as much as we do.  Please do not hesitate to contact us if you have any questions, and why not follow our blog or register for our email updates so that we can keep in touch.
Best wishes – we hope your event goes well (even if we're not involved!)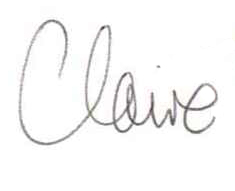 The Vintage Occasion, Shropshire
'We would like to express our deep thanks for your kind contribution to our Alice in Wonderland themed ball.  Every year we have a champagne reception at the ball, but this year serving it in your lovely collection of vintage tea-cups and saucers made a real visual treat too.  Many of our guests commented on how great the items looked when they walked into the hall.  Thank you for your support'
Claire Garner, Variety Club (Staffordshire & South Cheshire).